Introduction
Examples of Learning and Assessment Accommodations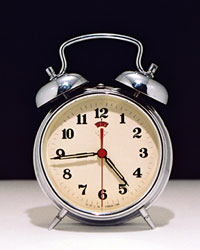 The following accommodations and classroom modifications are a list of suggested accommodations, but are not comprehensive or exhaustive, nor will all accommodations listed be necessary in all cases. Other accommodations may be implemented based on the individual needs of each student as recommended by your campus Disability Services Office (DSO) or other professionals.
Example Accommodations for Assessment:
Allow extra time for evaluation (e.g., student is given 3 hours to complete a 2-hour exam)
Quiet, distraction-free room for writing exams
Oral, rather than written, exam
Copies of exams in large print or Braille
Use of a basic calculator, dictionaries
Record exam questions on a digital recorder
Flexible exam schedule to avoid having too many exams on the same day
Adapted furniture (e.g., adjusted table)
Use of equipment and specialized software (e.g., reading software, word processor, spellcheck, voice-to-text software)7
Example Accommodations for Learning:
Have the help of a resource person (e.g., note taker, tutor, reader, guide, scribe, sign language interpreter, etc.)
Hand out texts in advance to allow for better preparation if more time is required to read or transcribe texts in Braille or in electronic format
Use of a voice recorder to help with note taking in class
Breaks during classes to allow students to go to the washroom, drink water, and stretch legs
Reduced course load
Seat reserved up front or near the door
Your institution provides instructors with a list of the best accommodations for the student in question based on the report of an appropriate licensed professional. To receive accommodations in class, students must submit notification to their instructor from the DSO of the accommodations that apply. However, it is important to note that students have the right to confidentiality and may decide to not reveal the specific nature of their disability to their instructor.
Click here to view the transcript of this video.
7. Some government grants for people with disabilities pay part or all of the fees for specialized equipment or the support of resource persons. Applications for grants may take time, so it is preferable for students to apply in advance. The staff of your institution's DSO offers support for completing grant applications.