Compulsive Behaviours
Scenario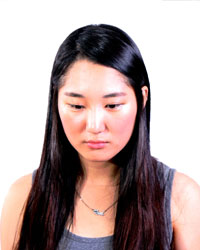 Anyi is an excellent student. Her assignments are top-notch. She always goes over and above course expectations, turning brief literature reviews into full-blown research papers. Her instructor, while pleased to have such a dedicated and engaged student in class, has suggested that Anyi might not always want to put so much effort into her assignments.
Toward the end of the term, the instructor assigned a major project, and was shocked when Anyi failed to turn in the assignment. The instructor spoke to Anyi at the end of the next class. Anyi looked nervous, stressed out, and exhausted. She explained that she had been up for the last three nights just trying to get the assignment done, but she felt that it was just not good enough to turn in.
Anyi agreed to show the instructor her rough draft. The "draft" was of extremely high quality, and far exceeded what most of her classmates had turned in as their final projects. Anyi told her instructor that she had long struggled with obsessive-compulsive disorder, and that she had a hard time feeling like her work was ever good enough to turn in.
Because the quality of the draft was so high, Anyi's instructor accepted it as a final project, and decided not to penalize Anyi for turning it in late. Together, the instructor and Anyi developed a plan that Anyi would turn in regular drafts of future projects so that she could receive objective feedback about their direction and quality, and not have to struggle by wondering if her efforts were good enough. Her instructor suggested that Anyi make a similar arrangement with her other instructors as well.